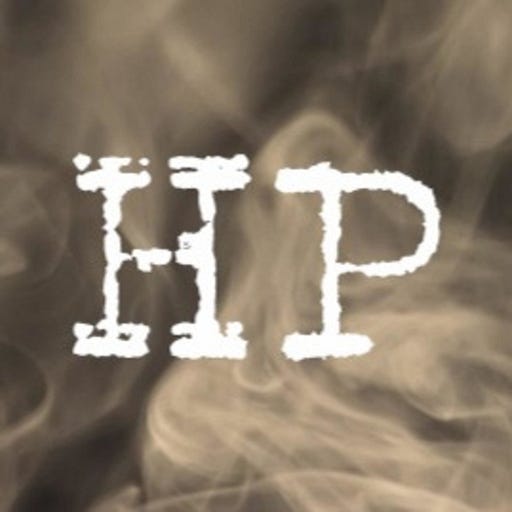 Aug 12, 2022 • 1HR 33M
A Conversation with Chris Date (Rethinking Hell) - Live Stream
"Without Jesus we are all dead" I discuss the bible and conditional immortality. This is the biblical view that shows that rejecting the author of life leads to death and not an existence of eternal torment. For other resources and scripts to non-live videos from me, see the website: https://thehellproject.substack.com/ If you want to buy me a coffee you can pay for a subscription on substack or use Paypal here: https://PayPal.me/philduncalfe or listen on https://fountain.fm/
Chris Date has been engaging with the hell debate for a number of years having edited the book, Rethinking Hell (https://amzn.to/2Tlt60g) and become the face of Rethinking Hell Live on youtube (https://www.youtube.com/user/rethinkinghell). 
We'll be chatting about hell, the book of Revelation and whatever else comes up in the course of the conversation.   
Chris references an article he has written (but gave two titles in the chat) here: http://www.stephenjbedard.com/wp-content/uploads/2017/09/HRV6-Hell.pdf
For other resources and scripts to non-live videos see the website:
For more on Rethinking Hell, their blog, podcasts and conference go to: https://rethinkinghell.com
I do this for free and am very happy to continue to do so to the extent that my videos will not be monetised if my youtube ever grows that big. If you'd like to support the channel you can do so through a paid subscription on substack. Alternatively use fountain.fm and both donate and earn Bitcoin while you listen!
Timeline: 
0:00 Introduction and summary of video
3:00 Chris shares his testimony
10:30 Chris shares his journey to rethinking hell
21:28 Phil shares his journey in rethinking hell
28:12 Chris gives a summary of the conditionalist view of Revelation 14 verse 11
36:29 Follow up and conversation on Revelation 14
38:00 Engagement with GK Beale's (traditional view of hell) commentary on Revelation 14
42:00 Why is eternal torment used to symbolise destruction?
43:50 What does Revelation 14 verse 11 mean by 'have no rest'?
47:00 More engagement with GK Beale's defense of the traditional view of Revelation 14
49:30 What does smoke represent?
50:30 Is annihilation a soft punishment? People obviously seek death when faced with great suffering.  
58:40 A look at Revelation 20:10-15
1:14:00 A look at the definition of death
1:21:00 Final question and conclusions